BREAKING NEWS: Barack Obama's Brother Just Revealed Obama's Fake Birth Certificate
Malik Obama, a half-brother to former President Barack Obama, has made it clear that he's not a fan of Barack. He was a vocal supporter of President Donald J. Trump during the 2016 campaign.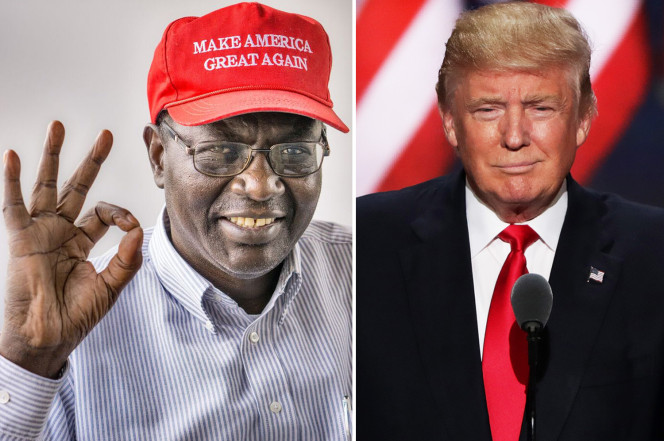 Recently, he just posted on Twitter what is a forged birth certificate for Barack Obama, claiming a birth in Kenya:
As The Daily Mail reports, there's a problem with that birth certificate:
Malik Obama tweeted a copy of what he claims is a valid birth certificate proving that his half-brother was born in Mombasa, Kenya. The 'birth certificate' bears the letterhead of the 'Coast Province General Hospital' in Mombasa.

In 2009, a man by the name of Lucas Smith offered the document for sale on eBay. The website eventually removed the page because it has a policy of barring its users from selling purported government documents.

The sex of the baby is male, and the date of birth is listed as August 4, 1961, which is the former president's genuine birthday. The 'document' also lists the names of Obama's parents, Barack Hussein Obama and Stanley Ann Obama (née Dunham).

The issue of Obama's birth as well as his religion have been frequently discussed matters within right-wing circles and conspiracy theorists. The unfounded rumors of Obama's country of origin were largely meant to call into question the legitimacy of his presidency.

While it seems like Barack Obama was really born in Hawaii, his background story has many unanswered questions. People were willing to believe the "birther" conspiracy because Obama's un-American worldview made it possible to call his allegiances into question. Now, out of the White House, there's still plenty America doesn't know about Obama.
Clearly, Malik Obama likes to stir up trouble, and is proud to support President Trump: