Clinton's Just Received The Worst News!!!
Since Donald Trump's victory, the stock market has been on a tear. In anticipation of his repeal of various drags on the economy – Obamacare, high taxes, countless pages of useless regulations, among many others – anyone whose checked their 401(k)s since the election knows the market views Trump's policies favorably.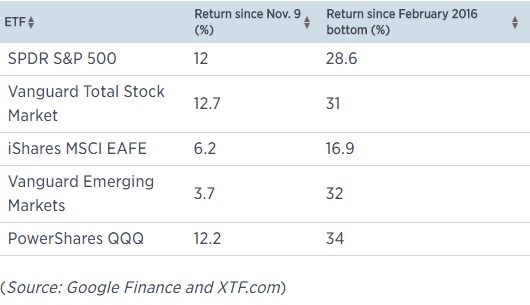 While a rising tide tends to lift all boats, a number of companies have missed out on the Trump bump. One such company is Laureate Education, a for-profit college with ties to Bill Clinton. Despite having billions in debt, the company paid Bill Clinton $17.6 million to be honorary chancellor, and gave $5 million to the Clinton Foundation.
The Daily Caller reports that the company "is facing charges that one of its institutions in Turkey may have violated the U.S. Foreign Corrupt Practices Act, which bars American companies from bribing local officials for business."
The company had it's second IPO early in February, going public for the second time after being taken private by private equity giant KKR in 2007, and couldn't reach it's initial offering price.
Its 11 percent drop makes the company the second-poorest performing IPO on the stock market this year and it is trading below its peer group of for-profit education companies.
It has hovered around $13 since its launch, but on Friday the price plunged to $12.50, more than a half percent drop.
The company now is under investigation by the Internal Revenue Service whether it gave funds to the Clinton Foundation in a "pay-to-play" scheme whereby the company received favors by then-Secretary of State Hillary Clinton. Laureate failed in its IPO filing to inform potential investors of the IRS investigation.

In 2013, when Clinton was about to leave the Department of State and Bill Clinton still was Laureate's "honorary chancellor," the International Finance Corporation — an arm of the World Bank — invested $200 million in the company.
H/T: The Daily Caller
It seems the Clintons will just not go away. And after the media screamed bloody murder about Trump University, is it any surprise that they're ignoring this Clinton Foundation scandal? Of course not!